Hanwa will continue to grow as markets evolve even faster while becoming more diverse and global.
Hanwa American Corp. is a 100% subsidiary of Hanwa Co. Ltd and has constantly pursued growth in its value as a company. Since our incorporation in 1968 in New York, Hanwa American Corp. has conducted aggressive business operations to increase our company value further, and achieved steady growth in our core steel business as well as metals and alloys, non-ferrous metals, petroleum and chemicals, machinery and other businesses.
Even in an operating environment that is changing at a remarkable pace, the Hanwa Group remains dedicated to sustained growth as an organization that can accurately meet customers' needs.
Japan HQs & Locations in North and South America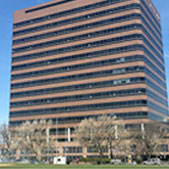 NEW YORK HEAD OFFICE
Parker Plaza, 12th Floor, 400 Kelby Street, Fort Lee, NJ 07024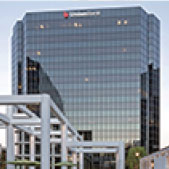 LOS ANGELES BRANCH
18300 Von Karman Ave., Suite 450, Irvine, CA 92612
SEATTLE SHRIMP & SEAFOOD COMPANY INC.
VANCOUVER HEAD OFFICE
Suite# 1601-1166 Alberni Street, Vancouver, BC V6E 3Z3, Canada
TORONTO BRANCH
Unit 208, 4789 Yonge St., Toronto, Ontario M2N 0G3, Canada
SAN DIEGO VISTA STEEL SERVICE CORPORATION
HANWA MEXICANA, S.A. DE C.V.
HANWA STEEL SERVICE MEXICANA, S.A. DE C.V.
http://www.hanwa.mx/indexen3.html
Autopista Queretaro-Irapuato, KM 35+500, AV.Celaya No.105,
Parque Industrial Amistad Bajio, C.P.38160, Apaseo El Grande, Guanajuato, Mexico
Apoquindo 5583, oficina 92, Las Condes, Santiago, Republic of Chile